Member Initiatives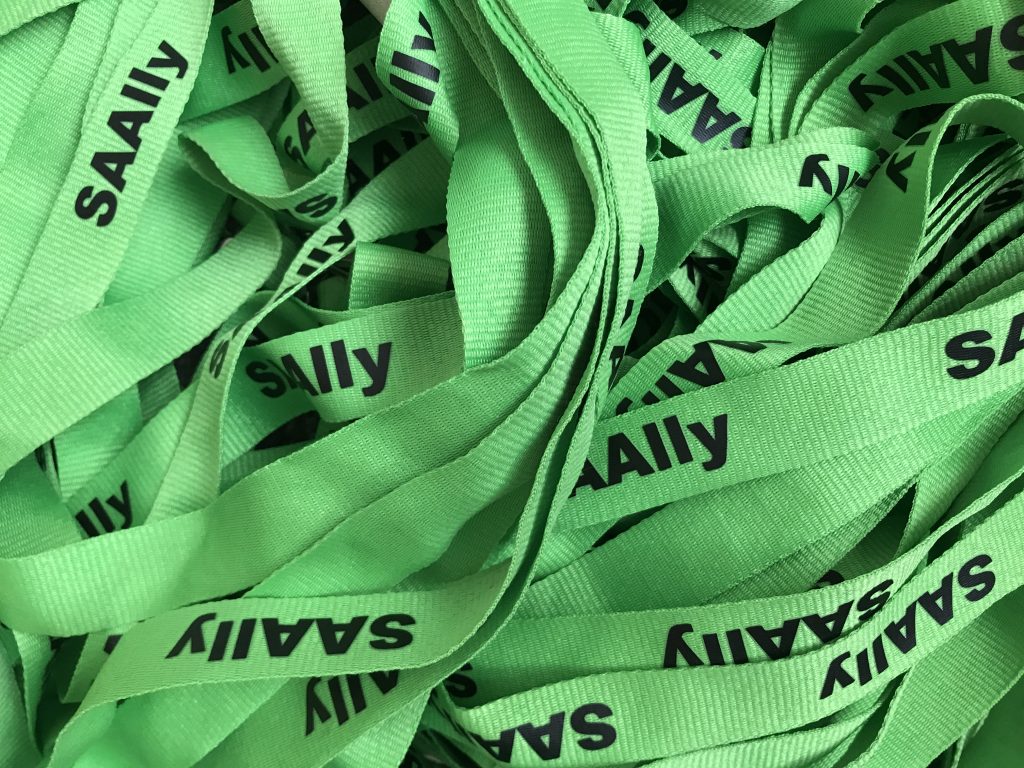 The SAA was founded on principles of inclusion, open exchange, and mutual respect. Members embody these principles both at the conference and in subsequent months by organizing and connecting in important and meaningful ways. Below is a list of current SAA member initiatives. To submit something you are working on, please email a short description and any applicable links to shakespeare@olemiss.edu.
We ask that you keep all use of this online venue respectful and that you be aware that all initiatives featured on the bulletin board are the responsibility of individuals involved, and function independently of the SAA's governance and oversight.
Early Career Luncheon Tables
The early career tables offer a low-pressure and lively place to sit during the annual SAA Luncheon, which will be held Friday, April 17 at 1:30 p.m. The tables are intended to foster mutual mentorship in the spirit of the #SAAllies initiative and are open to anyone who considers themselves to be in the early stages of their careers (which might mean different things to different people—that's cool!). If you're new to SAA, you are also more than welcome to join us! Finally, if you would like to sit at the tables but do not consider yourself 'early career', please feel free to sign up—we'd love to you to join the conversations!
The early career luncheon tables began in 2015, when a group of ten early career women decided to forgo the stress of trying to find a place to sit at the lunch by "just" sitting together. We soon learned how many early career attendees were equally stressed out by the luncheon experience. The initiative to make sure that early career attendees are welcomed, well-represented, can make connections with other attendees, and have a good time at the lunch by reserving space for low-key conversation has grown steadily ever since the tables' modest first incarnation: last year, we had almost 120 people participating!
Here is a link to the sign-up sheet. If you have questions about the tables or are having trouble adding your name to the list, please email Claire Bourne at claire.bourne@psu.edu. Please feel free to share the link to this sign-up sheet widely!
SAAllies
The goal of SAAllies is to increase communication and collegiality among members at the Shakespeare Association of America Annual Meeting; to recognize we all belong to the same organization and have common literary and professional interests and a responsibility to ensure the sustainability of Shakespeare studies; and, on a fundamental level, to try to make everyone feel welcome, valued, and visible regardless of professional status, age, race, gender, ability, sexuality, class, ideological views, etc. We are particularly committed to ensuring that those individuals who are most vulnerable in our profession are especially supported throughout the conference. Below you will find "ShakesPeer" engagement strategies that offer a sense of the meaningful ways you can partake in SAAllyship. Your degree of participation is entirely up to you—there is no added pressure or responsibilities.
"ShakesPeer" Engagement Strategies
A more modest approach might include that you commit to saying hello and introducing yourself to people throughout the conference; that wearing the lanyard opens you up to others saying hello to you, and that you are warm and receptive to this initiation; that you will (at least once) try to sit next to someone you do not know and to strike up a conversation; that you are willing to field questions about navigating the SAA; that you kindly acknowledge others who are wearing SAA name tags.
A more involved approach might include inviting someone you do not know to breakfast, lunch or dinner, or to have coffee or a drink; encouraging someone you do not know (particularly from an underrepresented minority group to speak up in a conversation—e.g. I really liked XYZ's idea, can you tell us more about that?); introducing a first-time SAAer to someone you know in order to help them begin their networking journey.
A more assertive approach might include stepping in when you see an injustice; actively advocating for an identity category that you do not belong to, whether in a more formal capacity such as during a panel Q&A or during informal encounters such as conversations during the reception, between sessions, etc.; creating physical and ideological space for those often silenced or ignored; holding people accountable for unprofessional behavior; acknowledging, if necessary, the official SAA policies and guidelines outlined in the Bulletin and on the SAA website.
For more information, you can visit the SAAllies website or contact or email a SAAllies organizer.
David Sterling Brown, dsbrown@binghamton.edu
Nedda Mehdizadeh, nmehdiz@ucla.edu
Kathryn Vomero Santos, ksantos@trinity.edu
Geoff Way, geoffrey.way@asu.edu
SAAllies Organizers Collective email account: saa.allies@gmail.com
Shakespeare Authorship Skeptics
In the closet? Join like-minded scholars for safe, confidential discussion of what you privately think of the current authorship theory. Please contact Richard Waugaman at rwmd@comcast.net.

Also, Elizabeth Winkler, the Wall Street Journal reporter who wrote the Atlantic article about Emilia Bassano last May would love to hear from Shakespeare scholars who are in the closet about their authorship doubts. You may contact her in the strictest confidence at elizabeth.winkler@wsj.com.